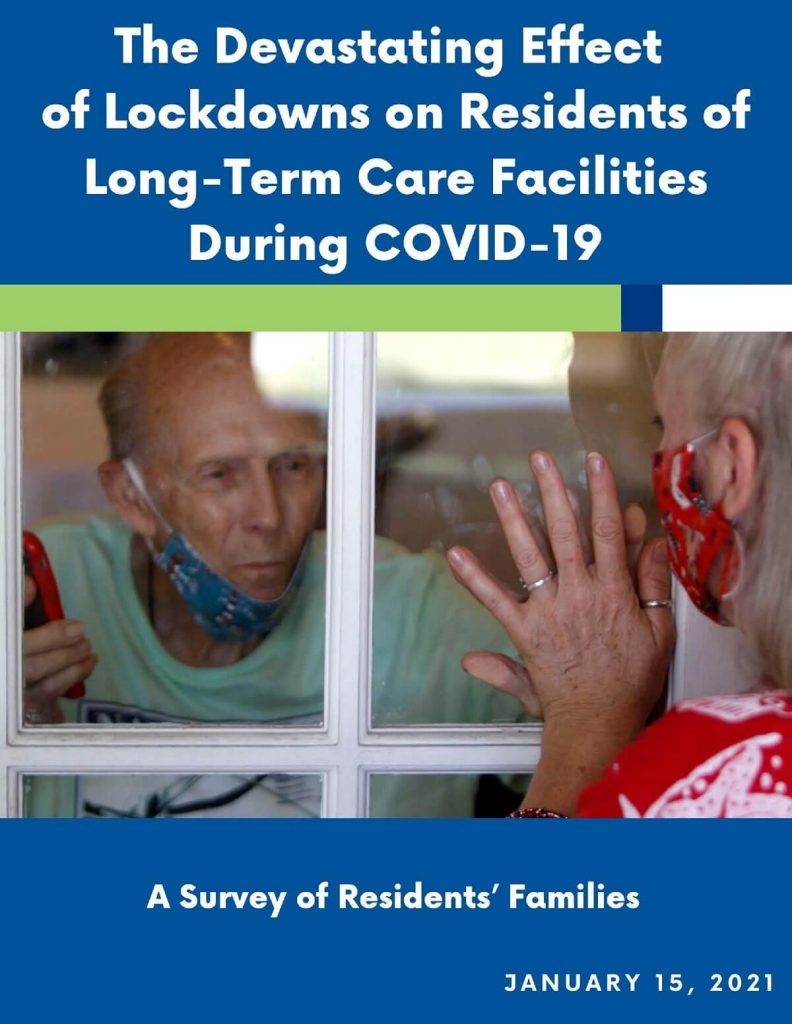 On March 13, 2020, the Centers for Medicare & Medicaid Services (CMS) issued a lockdown order, banning everyone but essential personnel from entering nursing homes. As a result, nursing home residents began a months-long period of isolation – cut off from their families.

After CMS began to relax visitation rules, Consumer Voice heard from families that had met with their loved ones for the first time in over six months.  Families reported that their loved ones had suffered extreme weight loss, physical decline, mental and cognitive decline, and exhibited clear signs of neglect and abuse.  Almost invariably, residents seemed unkempt and displayed a lack of hygienic care.  Often, residents were missing personal effects.

To further understand the effects of the lockdown on residents, we created a family member survey.  Unfortunately, the responses confirmed our concerns.  Consumer Voice has produced this report summarizing the responses to the survey.  The results demonstrate that in many instances, the effects of the facility lockdown have been just as devastating as COVID-19 to nursing home residents.  The report details immediate steps that must be taken to address the neglect and suffering occurring in nursing homes, including the expansion of compassionate care visits.
Read the report: The Devastating Effect of Lockdowns on Residents of Long-Term Care Facilities During COVID-19.